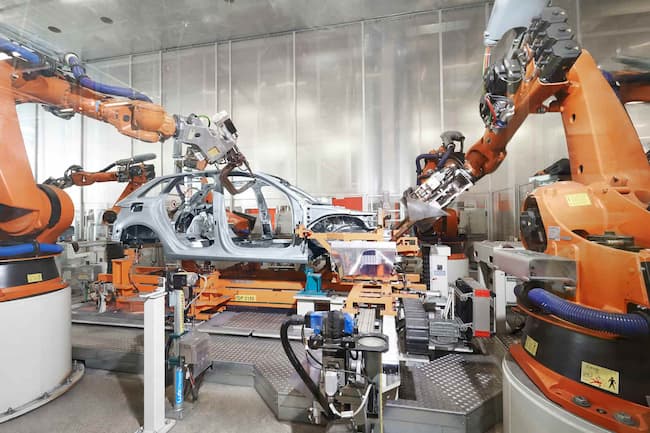 Industrial Robotics
Robots are becoming an increasingly large proportion of the industrial automation market, due to the increasing capability of machines, reducing costs, increased focus on health and safety and increases in the cost of labour.
Decided to increase the level of robotics in your production facility? Transicon can safely integrate robots into your exisiting production line to maximise operational effectiveness.
Transicon can also assist you in designing materials handling systems using robots. When it comes to designing material handling systems, we can offer bespoke robotic implementations as well integration of OEM robots with standard tooling, from mechatronic design of end effectors through to design and build of bespoke robotic systems.
Contact our expert team with your robots application
Any Questions? Just let us know
You can send us a message using the contact form or you can speak to us now by calling...