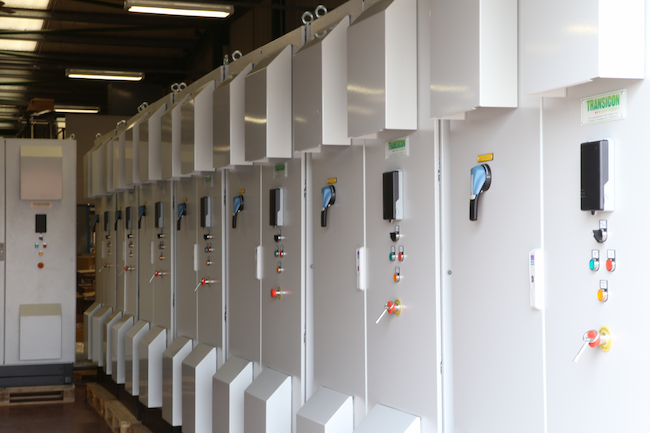 Drive Control Systems
Integrated electrical variable speed drive controllers and control systems are being adopted by end users. The integrated drive generator increase efficiency and reduce running costs by setting the application speed to exactly match the demand requirements. Transicon Ltd's range of fully integrated electrical drive control systems and panels is built using an adaptable structural design. This means today's solutions offer options to upgrade in the future to meet the demands of changing requirements and production processes.
Transicon Limited does not compromise on quality. Every drive control panel incorporates only the best components from the world's leading manufacturers and suppliers. Reliability is paramount. Your reputation, production and product rely on the dependability of the machinery in your manufacturing cycle or processes and Transicon Limited is there to support you.
Integrated Drive Electronics Design & Build
You can expect Transicon Limited integrated drive electronics to be designed and built to exacting international standards to meet the expectations of the most diverse range of industrial applications and hostile environments. Enclosures and components comply with relevant British Standards.
Our expert knowledge and years of experience in the design, integration, manufacture and installation of AC and DC drive systems means we can offer in-depth application knowledge across a wide range of industries and also enables us to offer the best solution to meet your application requirements. Our approach to developing your bespoke drive control system involves working with you from the concept of the project through to its completion and final commissioning.
Any Questions? Just let us know
You can send us a message using the contact form or you can speak to us now by calling...