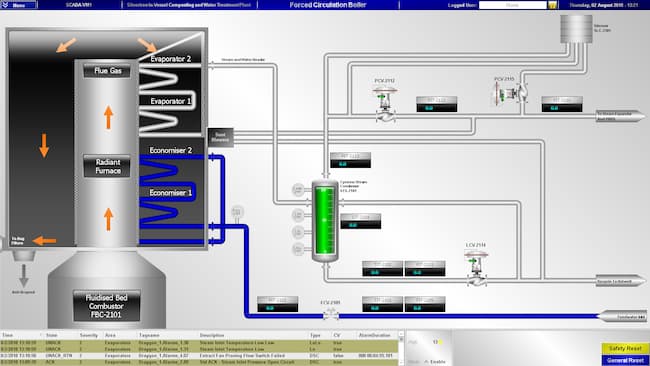 PLC & SCADA
Transicon Limited has acquired a wealth of knowledge and experience in coding all leading proprietary Programmable Logic Controllers (PLC), Programmable Automation Controllers (PAC) and Supervisory Control and Data Acquisition (SCADA) systems. These processes can extend from standalone Human-Machine Interface (HMI) packages to a Distributed Control Systems (DCS).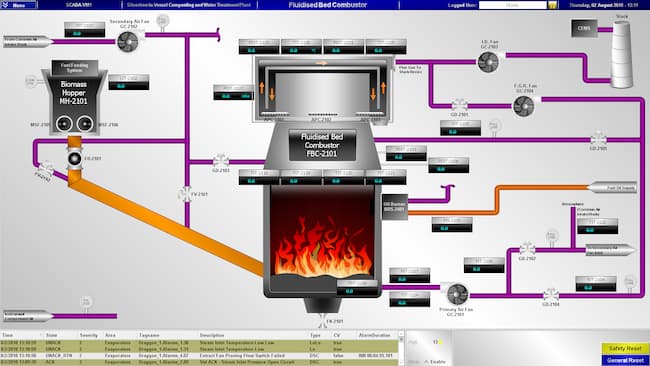 Benefits of PLC/SCADA systems
A wide range of industry sectors can benefit from adopting PLC or SCADA control systems. For example, our SCADA software enables processes to be accurately monitored, collection and storage of critical data and process' variables to be recorded and adjusted, all from a remote source.
Large amounts of manufacturing and process data are available for collection today. Utilising historian packages, Transicon have a proven track record of gathering this data from PLC and SCADA system to improve process efficiency and profitability.
Using proprietary industrial gateways to establish a secure VPN connection to plant PLC, HMI and Drives etc. Transicon are able to offer a wide range of remote support to our customers, thereby reducing plant downtimes and costs. Speak to Transicon, a trusted PLC and SCADA system suppliers.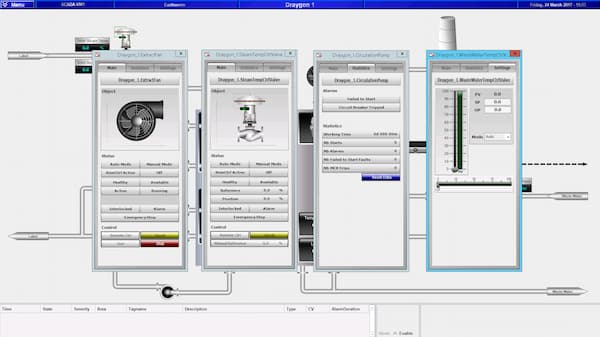 Digital Twinning / PLC Emulation
PLC emulation software, developed in-house, enables us to carry out factory acceptance tests on all software prior to installation guaranteeing fast and trouble-free commissioning. Our comprehensive software archiving procedures ensure that the latest software and updates are available.
Through increased awareness and feedback, client specific software providing key metrics and visual representations of your processes can often lead to increased efficiency; improved productivity; and significant energy cost-savings.
Any Questions? Just let us know
You can send us a message using the contact form or you can speak to us now by calling...