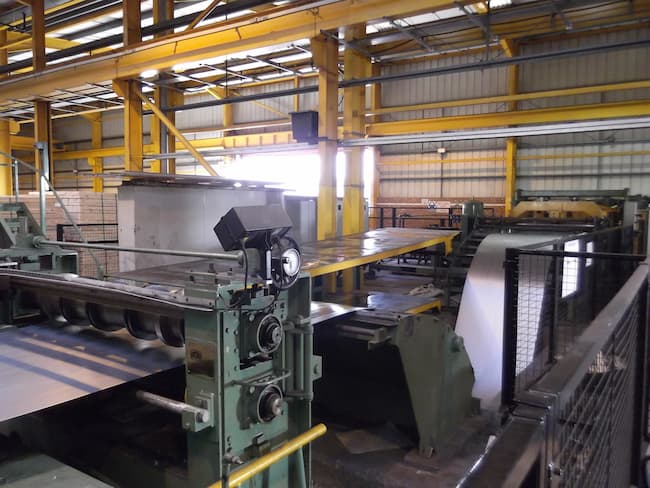 Reducing Energy Consumption and Cost using Power Factor Correction
In a four stage process, requiring steel coils to be flattened, levelled, parted and stacked, three of the machinery elements were close to end of life causing downtime and process inefficiencies, with all the ensuing costs to the customer.
The Leveller, Shear and Stacker were all replaced and Transicon were commissioned to provide an integrated electrical control system for the new leveller and associated plant. This gave the opportunity to remove obsolescence and build in 21st Century efficiencies, a Transicon speciality. *Transicon installed Power Factor Correction and Harmonic Tuning Equipment to make the electricity supply completely efficient. The savings were immediate and significant across the whole plant.
In addition to the savings on energy, the customer no longer needs to compensate for inaccuracies in the plant and can readily maintain their tight tolerances resulting in less waste.
Massive reductions in downtime have added to productivity and with Transicon installed Telemetry, maintenance going forward is truly "routine"
The project was designed (including hardware and software), manufactured, tested, installed and commissioned by Transicon. It was completed on time and within budget.
With rising energy costs becoming an increasing concern, contact Transicon today in order to maximise efficency and reduce energy consumption in your process lines.