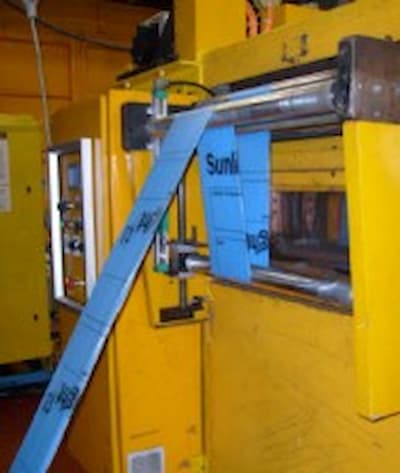 Time Saving Controls Upgrade
Transicon have engineered an upgrade to a range of bag making machines, which is set to become a standard conversion package to a wide range of customers.
*A customer wanted to reduce downtime and increase operational flexibility of his bag perforating machines, having some problems with the clutch unit which was causing downtime and was expensive to replace.
Using the latest Servo technology, the system upgrade replaces mechanical variators with state of the art high accuracy Bosch servo controls. The machines are able to set the seal and perforation operations of the machine with high accuracy. Concept, design, engineering, manufacture and installation services provided by Transicon make them a one stop shop for upgrades to existing equipment.
The project was successful, with a recution of 3-4 hours in changeover time per machine.
If you feel we can be of assistance with any on-going or future projects, don't hesitate to get in touch, a member of our team would be more than happy to assist you.