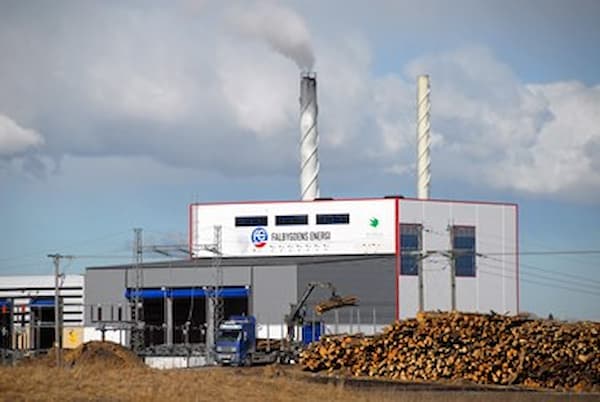 Waste Wood as a Green Energy Source
The customer required a state-of the-art clean-burn 3.4MWe waste wood biomass power station to provide electricity to the County of Bedford. The plant produces 27000 MWhr of electricity. This was an ecologically better solution than sending waste wood to landfill or exporting it.
There was a requirement to recycle steam back into water to be re-used in the process as this would reduce corrosion on the pipework. The complexity of the system gave rise to several distinct controls requirements.
At the facility in Telford, twenty individual control panels were designed for the conveyor, the hopper, the boiler, the burner and six water coolers. The choice of PLC was Siemens. Software was written and the controls integrated via a Siemens SCADA allowing remote access and control.
Simultaneously to the build, Transicon Engineers carried out all cabling on site so that when controls were completed the infrastructure was available for their installation. The whole project was co-ordinated with the boiler manufacturer and completed on schedule and in budget.
One of a number of similar projects, this was a further demonstration of the Transicon commitment to a cleaner environment and a sustainable future.