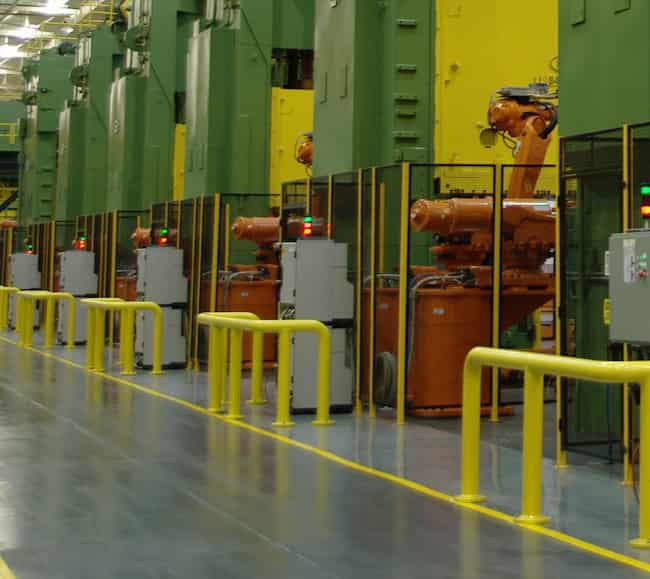 Robot Integration into Existing Press Line
A customer in the Automotive industry wanted to upgrade thier existing line with the addition of some state of the art robots.
Transicon provided the integration of these into the electrical control system.
In each case the press control panels were replaced and updated.
New Control Panels containing a new PLC (Mitsubishi), new safety system (Pilz), new Cam controller (Omron) and Soft Start (Emerson) unit for the main motor were supplied. Also the existing operator stations were reworked to incorporate a new HMI (Mitsubishi) Transicon provided all the software programming for the new equipment.
Transicon provided all the electrical installation and recommissioning for both lines, including demounting services prior to the Presses being transferred from their original site.
Transicon is a System Integrator providing engineered solutions for Drives, PLC's, SCADA and Motor Control Centres and has a wide experience in all manufacturing industries.
If you require a solution for Press Control Automation or any electrical control application, please get in touch: